Lagos – Ibadan Expressway (LIE)
The Lagos-Ibadan Expressway is a 127.6-kilometre-long expressway that is widely regarded as the busiest interstate road in the country and the primary connection route between Nigeria's northern, southern, and eastern regions.
Second Niger Bridge (2NB)
This project aims to ease congestion on the existing Niger Bridge, boost economic activity, and connect the country's southeast to the rest of the country. The project and its connecting road total approximately 46.9 kilometres in length.
The road is a major artery in Nigeria's transportation network, allowing people and goods to move. The project entailed rehabilitating, expanding, and constructing 118 kilometres of the 375-kilometre dual carriageway.
Presidential Fertilizer Initiative (PFI)
NSIA's investment in the agriculture sector primarily seeks to address challenging issues, actors face while leveraging its comparative advantage. Specifically, our impact in agriculture covers 19 states and spans all 6 geopolitical zones with a keen eye on guaranteeing food security.
The Pandagric project is a two-phase development of an animal feed processing business under the UFF-NAIC Agriculture Investment Fund.
We manage Nigeria's Sovereign Wealth Fund
An investment institution of the Federation set up to manage funds in excess of budgeted hydrocarbon revenues. We play a leading role in driving sustained economic development for the benefit of all Nigerians by building a savings base for the Nigerian people, enhancing the development of Nigeria's infrastructure, providing stabilisation support in times of economic stress.
Learn More  
What we do
As a globally-focused Nigerian investment institution investing in the international market and in key sectors of the Nigerian economy.
Learn More  
NSIA Funds
NSIA receives funding primarily from the surplus income generated from the sale of Nigeria's crude oil. The Authority was allocated an initial sum of US$1 billion in seed capital in 2013.
Learn More  
Our Mandate
Our Mandate is to insulate Nigeria's sovereign wealth fund by investing into three main funds that seek to provide stabilisation initiatives, infrastructure development and future focused growth investments.
Funds under management AS AT DEC. 2021
FOCAL AREAS OF
INFRASTRUCTURE
INVESTMENT
Portfolio
investment
categories
The Authority's mandate is underpinned by the country's development needs, and our investments are made in high-priority projects to catalyse infrastructure developments on a national scale to stimulate economic growth.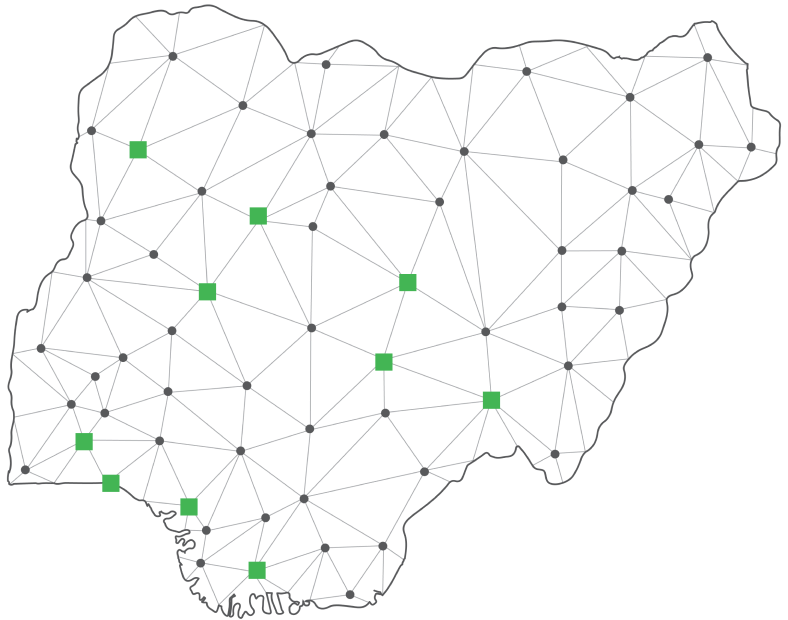 Our Investment Milestones
| | |
| --- | --- |
|  | Signed a US$50 million joint venture carbon reduction agreement with Vitol. |
| | |
| --- | --- |
|  | Commissioned and Operationalized Diagnostic Centers in Kano and Abia states. |
Sectors we've invested in
Out of the fifteen investible sectors identified at the inception of the NSIA, our initial core focus areas are:
Keep up to date with news and activities on our impact, as we deliver on our mandate
NSIA has completed the development and construction of a 10MW solar farm in the Kumbotso Local Government Area (LGA) of Kano on
President Muhammadu Buhari, has appointed three Executive members to the Board of the NSIA. The new appointees are Mr. Aminu Umar-Sadiq, Mr.