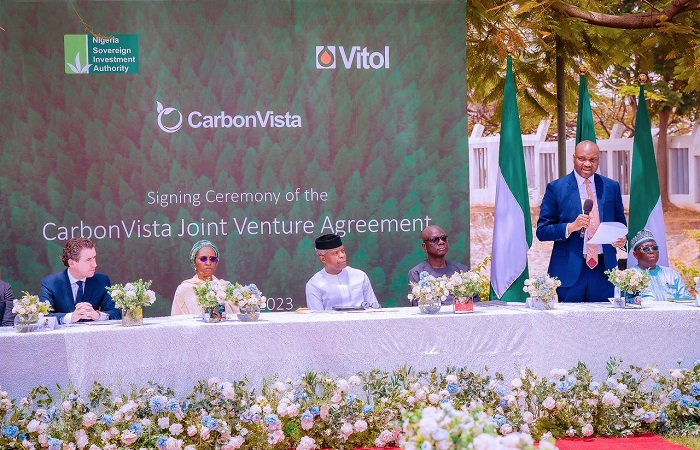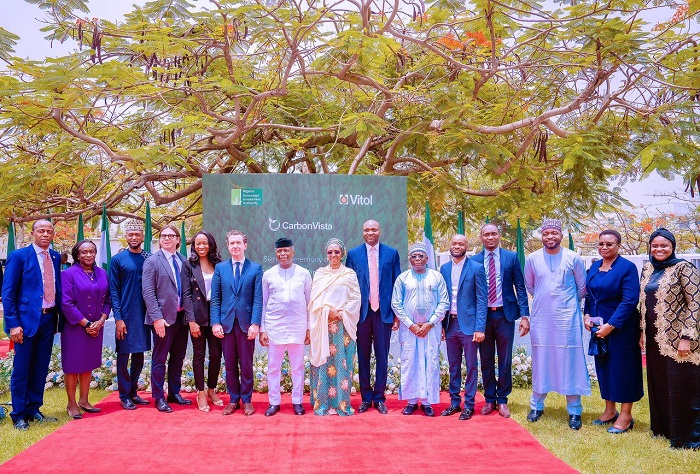 The Nigeria Sovereign Investment Authority ("NSIA" or "The Authority"), Nigeria's sovereign wealth fund, and Vitol have signed a joint venture ("JV") agreement to establish Carbon Vista, a fund designed to invest in a range of carbon avoidance and removals projects. 
An initial US$50 million has been committed, with a view to attracting new investors as the NSIA and Vitol develop the project pipeline. The JV will commence with projects in Nigeria, partnering with local firms with proven track records of successfully delivering high-quality projects, combining carbon offsetting with social outcomes that contribute to the attainment of UN Sustainable Development Goals. Investments will focus on various sectors including infrastructure, agriculture, and energy. 
This initiative will seek to mobilize capital from funding partners to the voluntary carbon market in support of the effort of the Nigerian government toward a more equitable energy transition for Africa. Carbon Vista is expected to be a catalyst in the creation of the domestic emissions trading scheme, a pioneer in the Africa Carbon Market Initiative (ACMI) and create a pipeline of high-quality credits into the global voluntary carbon markets.
Carbon Vista's first investment will be in a household energy efficiency programme aimed at distributing improved energy efficiency, clean cooking and water filtration devices.  This is expected to significantly reduce wood fuel consumption, related greenhouse gas emissions and household air pollution whilst saving rural communities time and resources.
The project combines carbon offsetting with social outcomes that contribute to the attainment of UN Sustainable Development Goals Economy such as:
Contributing to meeting Nigeria's GHG targets

Unlocking capital for infrastructure projects

Mitigating environmental challenges